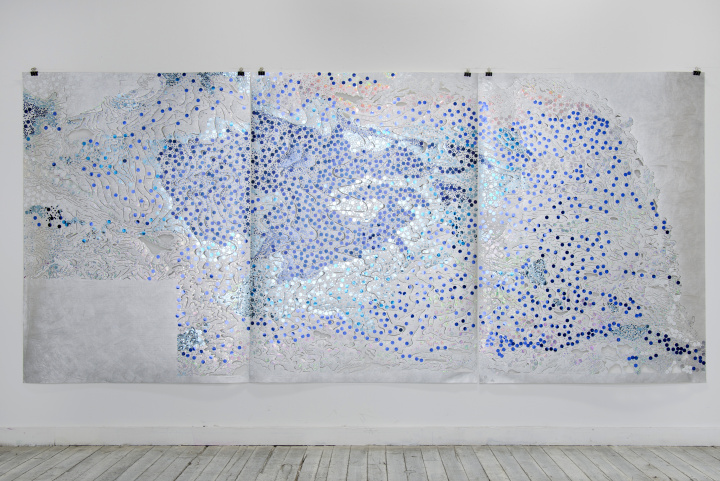 Contours and Thickness
Hand cut Tyvek on paper, Mylar dots. The surface of this triptych is cut with patterns based on the contours of the Principal Groundwater Reservoir and studded with hundreds of Mylar dots color coded for the various thicknesses of the groundwater in storage. 138 x 60".
This site-specific exhibition bridges art and science with efforts to conserve, sustain, and improve our drinking water sources. Collaboration with artist Suzan Shutan.