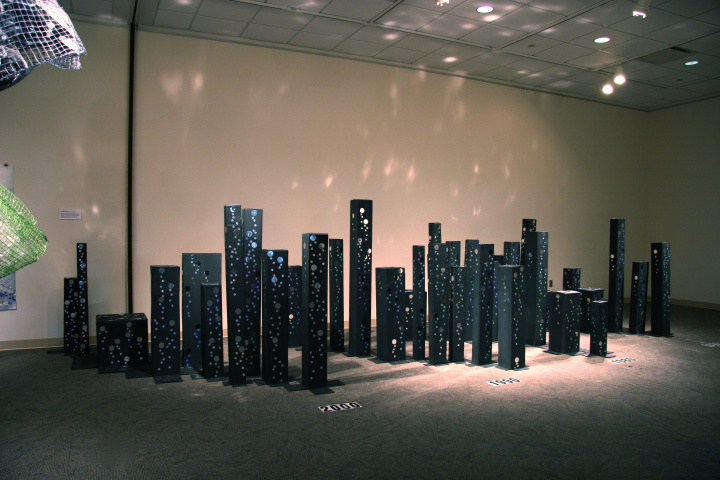 Precipitation Timeline
Reclaimed and constructed boxes, paint, and Mylar dots. Four decades of precipitation in Nebraska expressed as a three dimensional, interactive graph. 15 x 6 x 8', size variable.
This site-specific exhibition bridges art and science with efforts to conserve, sustain, and improve our
drinking water sources. Collaboration with artist Suzan Shutan.